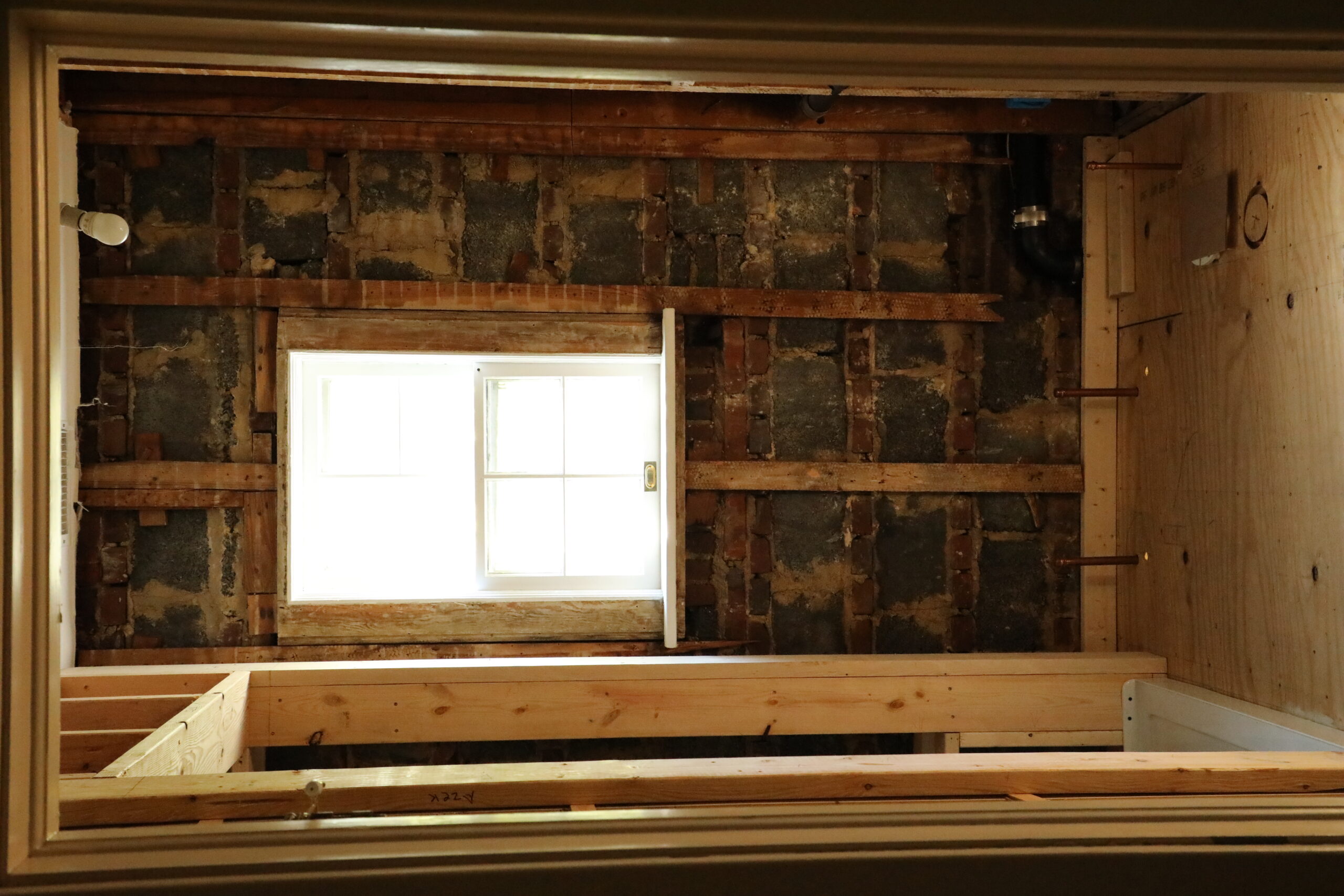 Today we had a walk through with a client. The first observations were of the revealed original structure of the 100+ year old home. The bones of the home. She said in a way they resembled a form of modern art. Symmetrical, long strait lines contrasting perpendicular surfaces; sharp angles. I agree. It's appealing to some to see the layers and years peeled back in a matter of days. One of my favorite phases of any job, especially those of the older buildings or homes is when we remove the existing finishes. The plaster and drywall goes away to reveal these structural components. Heart pine headers, studs, jacks, kings, floor joists, sheathing, plaster lath etc. Floor systems ran on 45 degree angles. Individual 4″ wide boards laid in rows on the joists to create the subfloor. Very different materials from the current standards. True 2″ x 4″ dimensions, not the 1.5″ x 3.5″ nominals of today. Most of all it's the heart pine material that was once ubiquitously used in our area. Heart Pine is no more, we do not allow our trees to age long enough to produce it. We cut them too young now. The materials and methodology of a time past.
Project info:
Water damage restoration project- Master bathroom and Family Room locations. Brick exterior slate roof, lead coated copper. The photos represent our completed structural work needed to repair and rebuild. Showing our new installations next to the existing structural systems.
A snapshot of an interesting phase within a project that usually does not draw much attention.
SRE